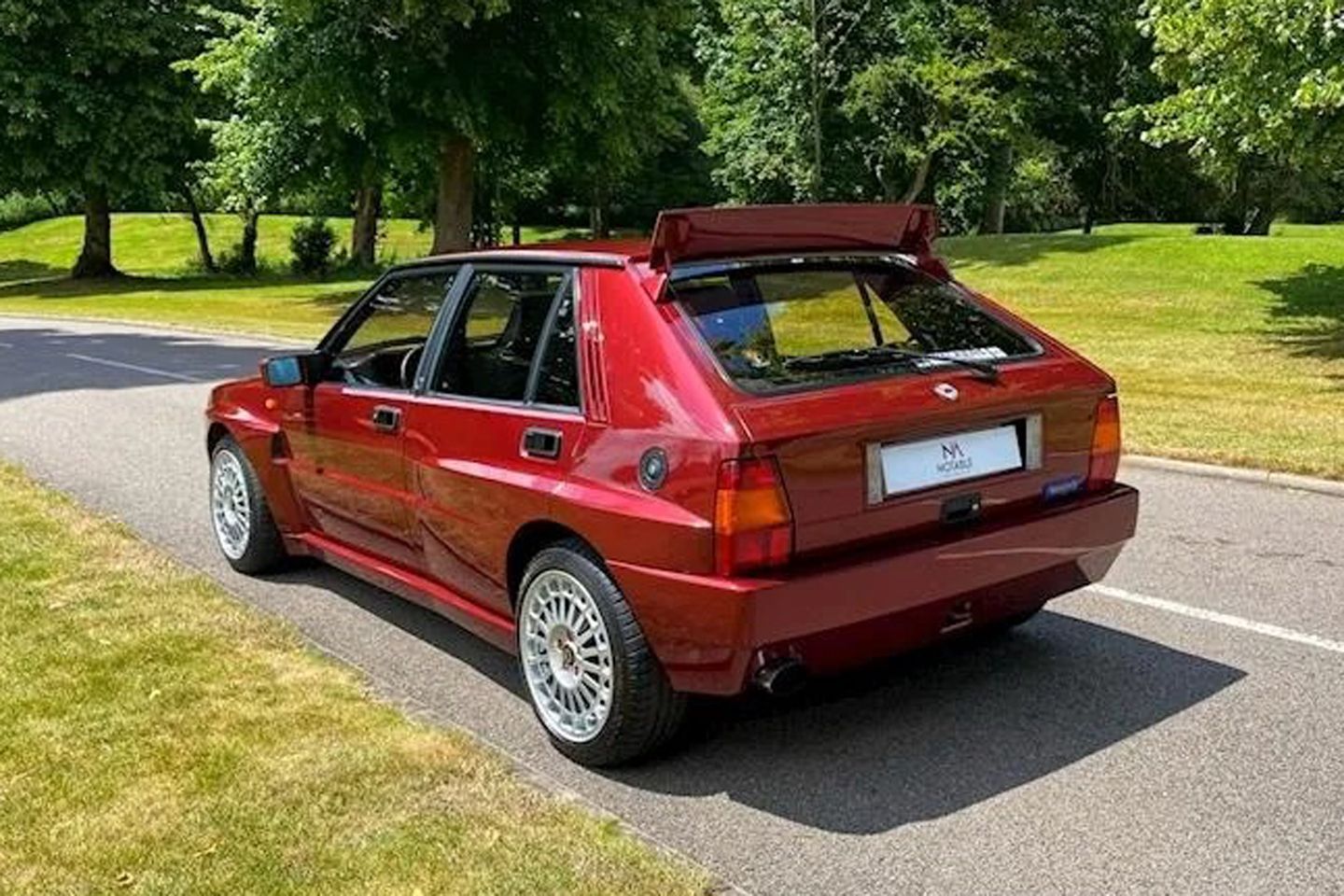 It can be easy to forget now, with the reverence still as fervent as ever, that the Lancia Delta Integrale's reign as the best rally car in the world was an awfully long time ago. That incredible six-season clean sweep, winning the manufacturers' WRC title year after year after year (as well as four championships for drivers), ended 30 years ago. The first four-wheel drive Delta prototype was shown 40 years ago. Yeah – we're all that old. And all that nerdy, too; where the timeless appeal of something like a Stratos would need no explaining, working out what's quite so special about an old five-door family hatch would surely stump the layman. 
But as we all know, the Delta Integrale is so much more than a five-door hatchback. It's the last Lancia of any repute, one of the most successful rally cars of all time – with 46 WRC victories in just six seasons – and a truly stunning hot hatch to drive as well. So if anyone ever does ask why the little old Italian family car is so special…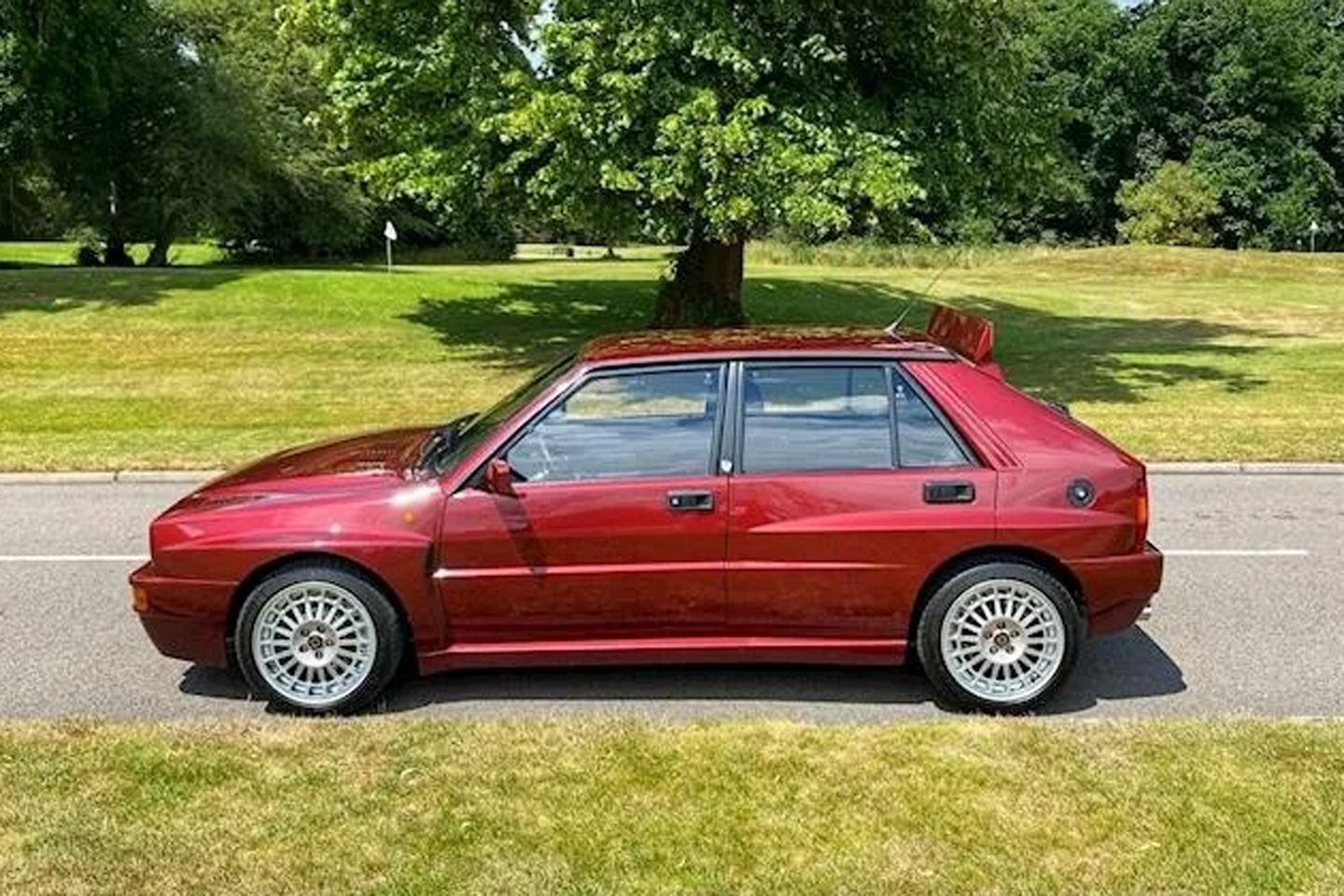 Thanks to its enormous success and cult appeal, the values of all four-wheel drive Deltas have soared in recent years. Can't say you weren't warned, either: PHer John Crook put £10k from a competition we ran with Adrian Flux (plus some of his own money) into an Evo II back in 2013. Given there's not an Integrale on PH for less than £30k right now – leave alone a last-of-the-line special – we're going to assume that worked out quite well.  
This Integrale isn't one of those early HF Turbos, though neither is it from the very end of Delta production, with certain rare editions now commanding £200k. It's an Evo I, the model introduced at the end of 1991, and which secured that final constructors' championship in 1992 (albeit with Lancia supported private teams, rather than a full factory effort). The wider tracks and big bulges to house them made both Evos easy to pick out against earlier iterations, and for many these later cars with the more aggressive look (including a bigger bonnet bulge and the adjustable rear wing) are the archetypal Integrales. SEGA rally may have something to do with this.  
This Integrale Evo is Winner Red (you'd be feeling just as confident by this point, too), rarer too as a genuine UK-supplied car. It's even had a chunk of its servicing at the original dealer. Some will point to its non-standard spec (uprated dampers and bushes, Alcon calipers, Momo wheel) and mileage in excess of 80k as detrimental to originality and value; on the contrary, it means this is a Delta Integrale that can be driven and enjoyed frequently without too much concern – which is what the car was always about. Because, honestly, what would you actually do with a £200k Integrale?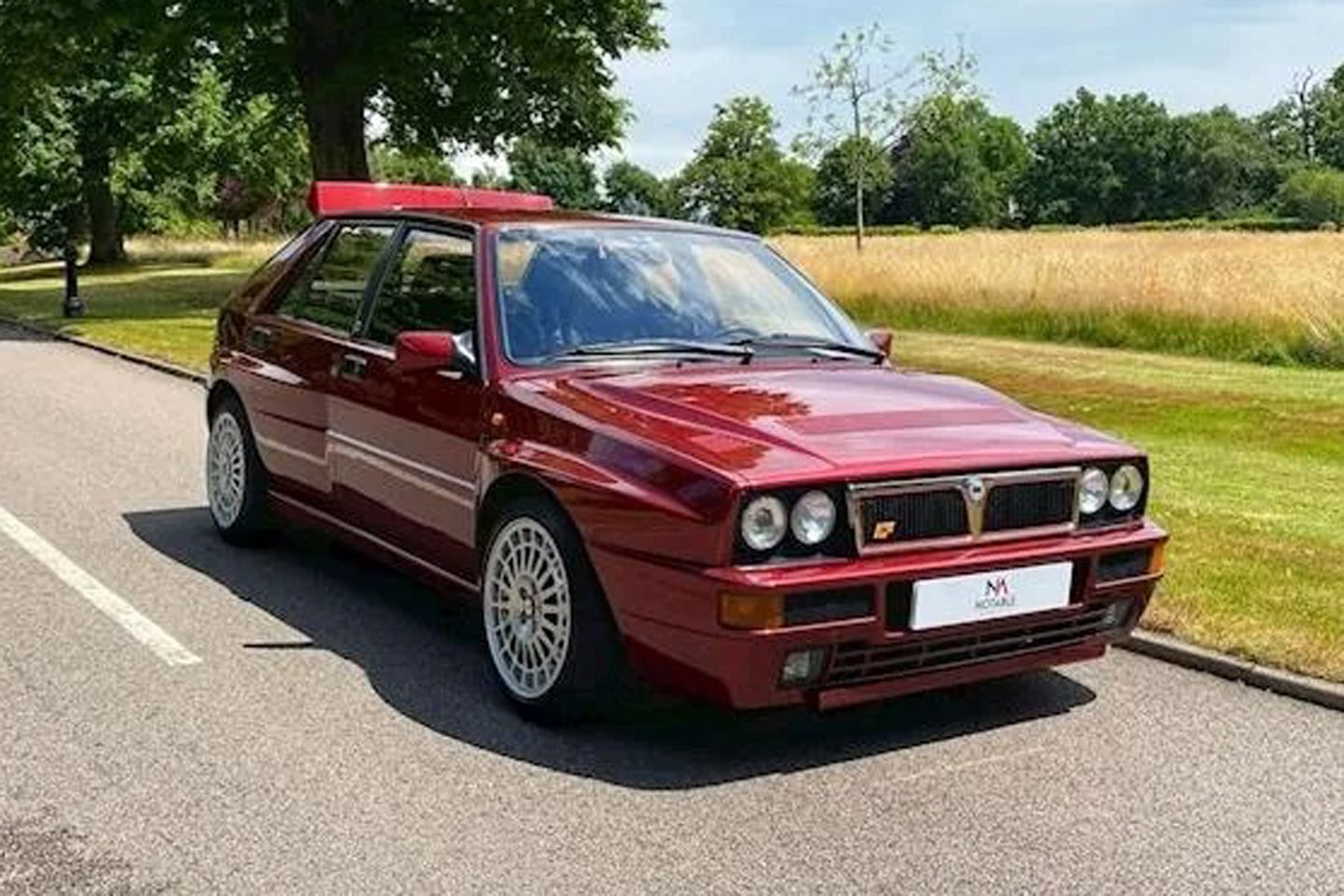 Not that this one is dead cheap, mind. The asking price is £84,900, or more than twice what a similar car was being sold for less than three years ago. That's hindsight for you; with prior knowledge in 2019 – those halcyon days! – we'd have all put our money into cool cars and just waited. Deltas are far from the only cars to have enjoyed a surge the past few years. 
As it is, then, this Integrale looks like a nice halfway house between those early, not-quite-so-awesome-looking cars and the crazy collectors' items that came later. New 911 money for a Lancia won't make sense to most people, but then we aren't most people – your fellow PHers will always think it's awesome. And while we're not great at predicting future values – or we'd have all got Deltas in 2013 – a great Integrale looks a safe bet now. After all, we're still harping on about them 30 years later…